Major: HOA COVID exposure "grossly unfortunate" and ought not to have happened
"The government need to practice and start by leading by the rules and the laws that it established."
NASSAU, BAHAMAS — The government missed the opportunity to introduce a safer, hybrid method for parliamentary proceedings throughout the COVID-19 pandemic, said former House of Assembly Speaker Dr Kendal Major.
Major was responding to concerns that arose following House staff members being exposed to COVID-19 after the chief clerk tested positive for the virus and was reportedly symptomatic during last week's parliamentary sitting.
House Speaker Halson Moultrie abruptly adjourned parliamentary proceedings on Wednesday after accusing the executive of failing to act in response to the exposure.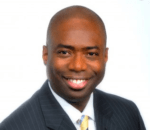 Major noted that the government should have moved earlier on in the pandemic in implementing a proper plan of action at the Bay Street building.
"I think this was an opportunity that was lost by the government. It was a great opportunity to experiment with a hybrid system," he told Eyewitness News.
"We know the third wave was coming. We knew a second wave was coming. The medical specialist indicated it.
"The pundits all over the world saw it coming and so we've had our opportunity to be prepared and to make some adjustments.
"So, for the staff of Parliament to be brought to this, to be placed in an environment where they can bring harm to themselves and harm to others, is grossly unfortunate and ought not to have happened.
"The government need to practice and start by leading by the rules and the laws that it established."
Moultrie said he contacted both Prime Minister Dr Hubert Minnis and Leader of Government Business Renward Wells, the Bamboo Town MP and minister of health, to advise them a staffer had tested positive and to find out the best course of action, but was given no response.
He said despite his recommendation that all staff should be in quarantine, given that they were exposed for several days, someone ordered the assistant clerk of the House to report to work.
Major called the circumstances "unfortunate".
"The speaker ought to stand up for his team, his staff, and I commend him for it and it's grossly unfortunate that we are placed in a situation where in light of this third wave, the house met, the speaker took the chair, the assistant clerk was forced or covered or asked directly to come to work.
"That not ought to happen. That's grossly unfortunate. This disharmony must end."
While a resolution has been drafted since last September recommending "hybrid" and virtual parliamentary proceedings amidst the ongoing pandemic, there has been no movement on the matter to date and Moultrie on Wednesday said those recommendations have been ignored by the executive.
"If we put protocols in place, we should be prepared to live by the established protocols, because if we fail to do so, the general public who we represent cannot be expected to abide by those protocols," Moultrie said.
"Now, if we look around this assembly today, we would notice that we are in breach of our own protocols. We established a certain physical distancing within this Parliament.
"The speaker announced those protocols, and some authority who believes that they have jurisdiction over the speaker's jurisdiction in this legislative branch has caused numerous chairs to be added to this assembly, in breach of the physical distancing protocols.
"Yet, we expect the public to abide by such protocols."