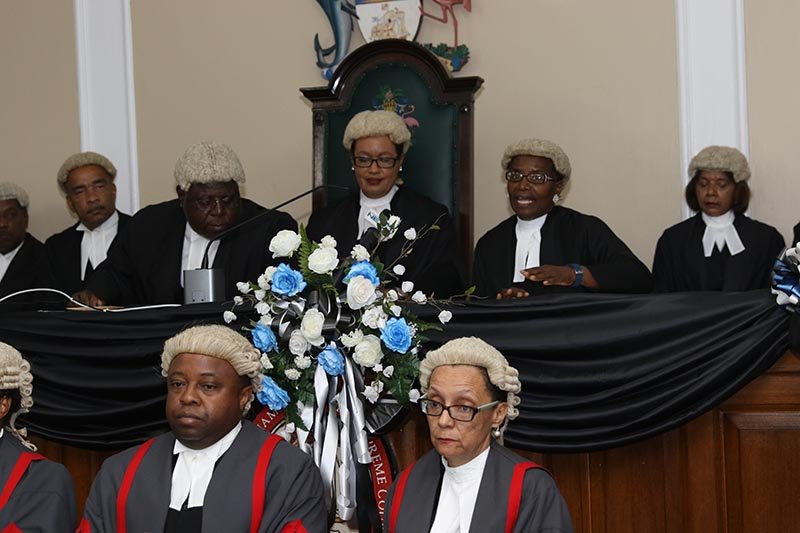 A Special Sitting of the Supreme Court to mark the death of Stephen Gerard Isaacs, Chief Justice of The Bahamas, was held on Friday morning.
During the sitting, President of the Bahamas Bar Association Kahlil D. Parker gave an Address; Wayne Munroe, QC, Justice Milton Evans, and the Justice Estelle Gray Evans gave condolences and tributes; and Vera S. Watkins, Acting Chief Justice, gave remarks.
There was also a scripture reading by Roger L. Minnis, and there was a moment of silence.