Health minister Dr. Duane Sands told Eyewitness News that he is still trying to understand why nurses staged their protest on Monday morning after the union has snubbed a number of invitations by the Public Hospitals' Authority (PHA) to engage in round-table discussions about the future of hundreds of nurses currently employed in the health care sector.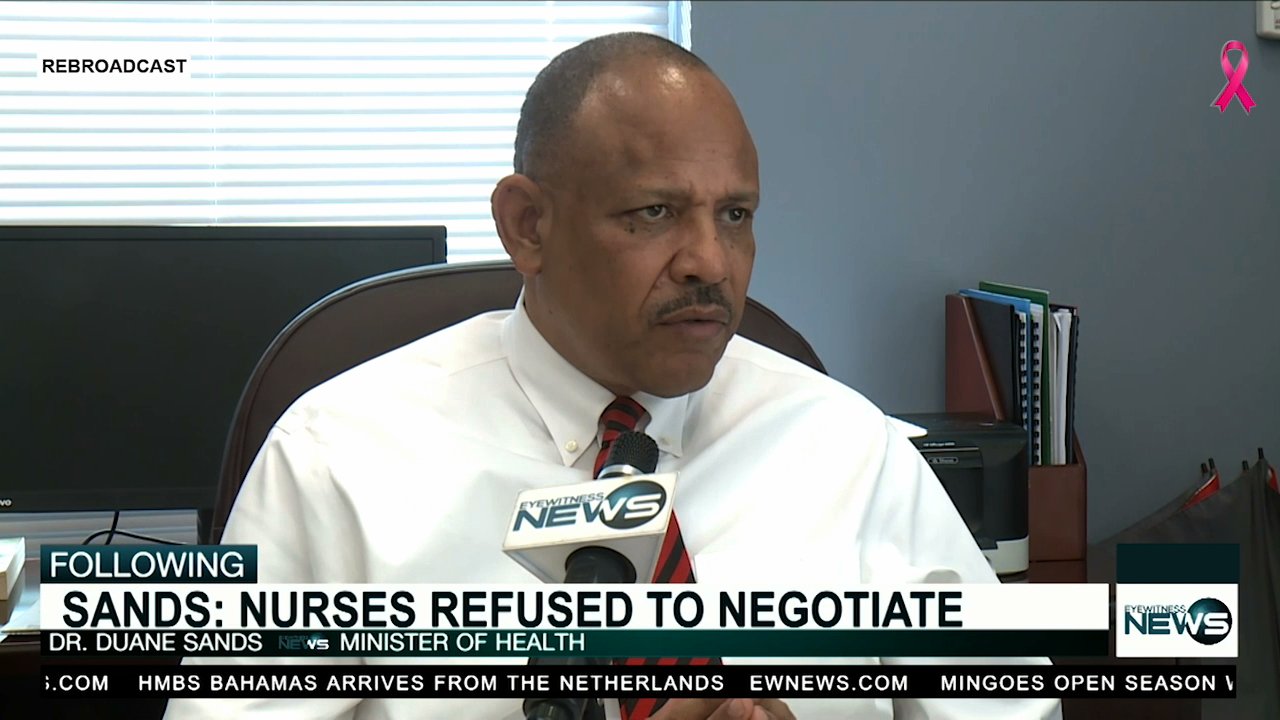 According to Dr. Sands, the union has allegedly been a "no-show" at the negotiation table for months now.
The health minister said there has been a back-and-forth between both parties for nearly six months now.
He said a decision had to be made in the best interest of the health care system and its patients.
It was just last week that the PHA announced that nurses would be placed on 40-hour work week schedules and paid $1.75 per hour for overtime.
PHA officials went on record to note that nurses were in agreement with the terms outlined.
Dr. Sands clarified Monday that if the nurses remain a no-show at the negotiation table, decisions will be made on their behalf.
"Invitations have been given to the BNU to sit with the PHA to negotiate an acceptable compromise position," Dr. Sands claimed.
"But, even after today's demonstration the managing director of PHA has once again extended an invitation, through the BNU's attorney, to sit down with the PHA."
That invitation, like others presented in the past, has been snubbed," he noted.
"It is impossible to negotiate if both sides are not prepared to speak," he said.
Dr. Sands said it was not his wish to inflame the situation. "I would like to encourage negotiation and encourage dialogue, but we need to move forward," he said.
The PHA has given no indication that it will be reneging on its announcement to introduce the new shift system once December rolls in.
Up to press time, the BNU remained resolute that if the PHA introduces the 8-hour shift system on December 10, nurses are prepared to shut down the healthcare sector by not showing up for work.