More than $7 million donated after Dorian
NASSAU, BAHAMAS — Prime Minister Dr. Hubert Minnis revealed yesterday the government has received just over $7.4 million in donations since the passage of Hurricane Dorian.
Minnis underscored many Bahamians believed the country has collected "billions and billions of dollars" as he wrapped up debate on the Disaster Preparedness and Response Amendment Bill, 2019.
"That is not true. We will give an update. As of today, we would have received donations to the tune of $7,443,938.64 — not the hundreds of millions of dollars."
Minnis foreshadowed traveling to all the Family Islands to explain to residents Dorian's impact and how the government plans to overcome the impact, inclusive of how money will be spent.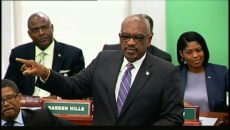 He expressed gratitude for all the international partners, which the government continues to work with across the disaster zones.
Providing a breakdown, the prime minister said the government received $2,714,870.80 in corporate donations; $1,079,965.65 in private donations; $1,951,500 from foreign governments; $503,078.85 from government local; and $393,186.94 from intergovernmental donations.
Minnis also noted non-governmental organizations donated $221,378.01; multilateral organizations gave $400,000; and non-profit organizations donated $179,958.39.
The record storm leveled portions of Abaco and Grand Bahama on September 1-3, displacing thousands.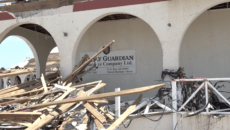 Few residents were unscathed losing homes, businesses livelihoods and loved ones.
At least 65 people were killed. Hundreds remain missing.
In the immediate aftermath, scores of local, regional and international organizations pledged monetary, aide, relief services and volunteers to assist in the search and rescue effort, and the subsequent recovery and reconstruction phase.
For example, Baha Mar committed $2 million.
Atlantis pledged $3 million to recovery efforts.
Walt Disney Company, led by Disney Cruise Lines, committed $1 million and in-kind support.
Carnival Corporation's Carnival Foundation gave $2 million.
Yesterday, Minnis pledged the Bahamian people will be informed on how the government spends the funds in the ongoing recovery and reconstruction effort.
"There will be accountability," Minnis said.
"We will account for the donations we receive. We will account for the money we spend. We will report to the Bahamian people on this process as it develops. We believe a government should be able to account for the money spent in a hurricane relief effort.
He continued: The Bahamian people know the other side well. The people overwhelmingly rejected them because of the state of ruin in which they left the country.
"They are still not trusted to act in the best interest of the Bahamian people. The PLP has never fully apologized for its terrible and disgraceful record last time, which led the country down the path of corruption, financial downgrades and the wasteful and reckless spending of the people's money."
The prime minister also heralded his administration's decision in April to pass a resolution for a $100 million contingency loan from the Inter-American Development Bank (IDB) for the purpose of financing a Natural Disaster Emergencies Programme, a measure the opposition voted against.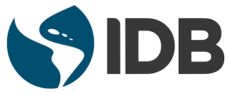 He said $30 million will be used for electrical restoration and infrastructure; $30 for social assistance payments and support; $15 million for water restoration and reconstruction; $15 for clean-up; $9 million for "other costs to be determined"; and $1 million for evacuation and shelter costs.
Noting the estimated $828 million in damage caused by Hurricane Joaquin, Matthew and Irma, Minnis said his administration made the decision to maximize The Bahamas' ability to recover swiftly and the credit loan facility was a key part of its readiness plan.
"How can someone fix their mouth to talk about planning when they voted against a plan to have a $100 million credit facility in place in the event of a major natural disaster?" Minnis said.
Standing on a point of order, Opposition Leader Philip Davis maintained his party voted against the resolution because full details were never provided.
Minnis noted the IDB loan facility has rigorous and strong accountability mechanisms, "unlike some loans in the past from commercial banks where hurricane funds ended up in all kinds of funny and unintended places".
"Thank God that our administration pushed ahead with this credit facility just as we pushed ahead with the new legislation before us," he said.
Parliament is expected to vote on the Disaster Preparedness and Response Amendment Bill, 2019 today.