MIAMI, Florida — Prime Minister Dr. Hubert Minnis gave remarks and participated in the official ribbon cutting at the official opening of the new office of The Bahamas Consulate General on 100 N. Biscayne Blvd., New World Tower, Suite 900 in Miami, Florida.
During the festivities last Thursday, Dr. Minnis encouraged the staff of the consulate to work together for the benefit of The Bahamas, and the Bahamian diaspora across the United States.
During his trip, Dr. Minnis also met with Governor of the State of Florida Rick Scott at Palm Beach International Airport Conference Room, where they had the opportunity to exchange dialogue.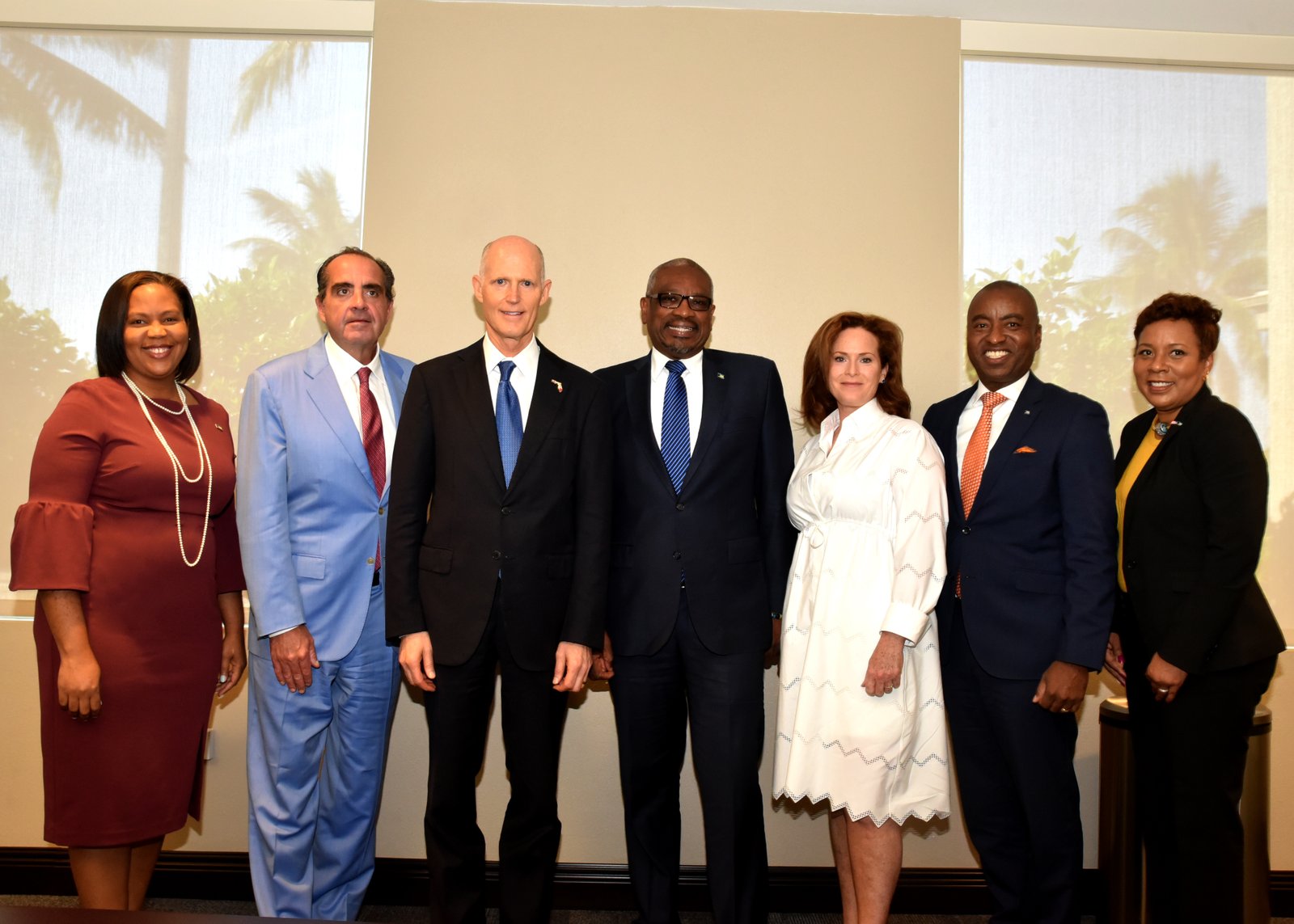 This article was provided by Bahamas Information Services (BIS)