International Association of Athletics Federations (IAAF) Diamond League champion, Shaunae Miller-Uibo paid a courtesy call to the Minister of Youth, Sports and Culture, Lanisha Rolle yesterday at her ministry.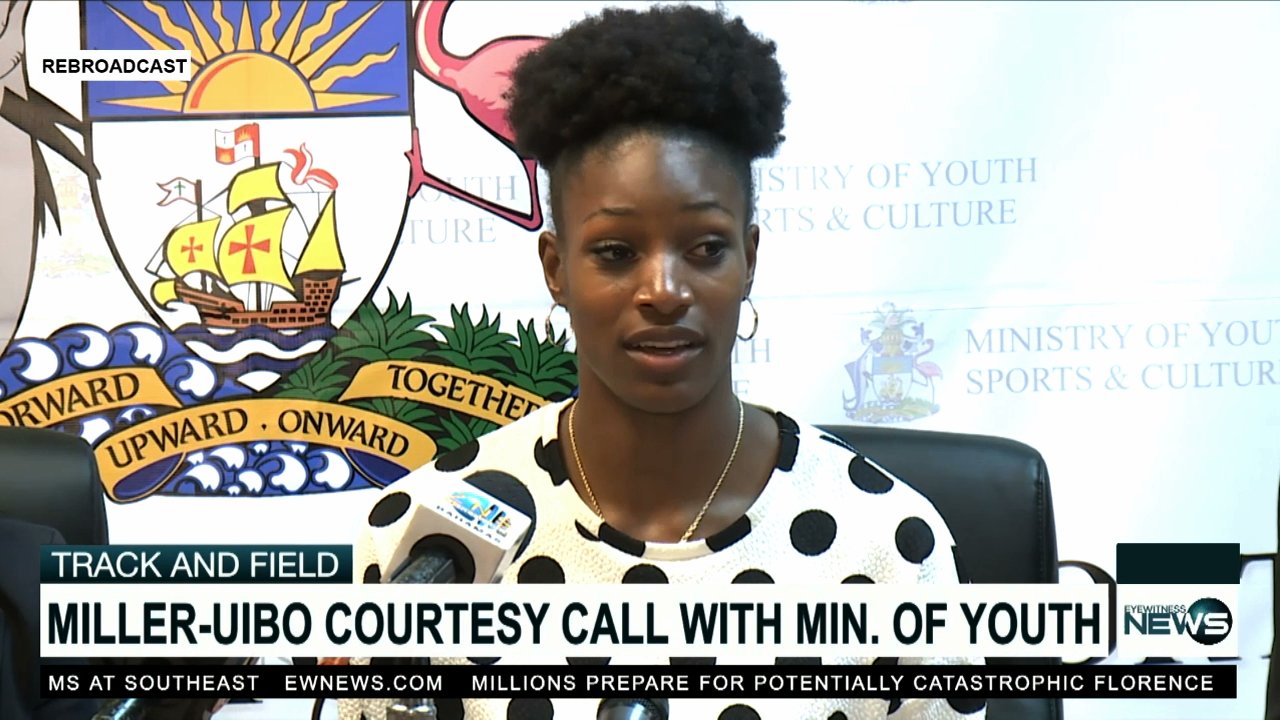 At the special ceremony for Miller-Uibo, Rolle congratulated her for finishing the 2018 track and field season undefeated and thanked her for being a good ambassador for The Bahamas.
"As a woman, Shaunae Miller-Uibo, I have to say that I am so very proud of what you've been able to accomplish in your career," Role said.
"You've always remained persistent. We went from hearing about Shaunae, the primary school sensation, to Shaunae the senior star, to Shaunae the international superstar that is on top of the sport. We want you to know that no matter the result, the Bahamian people will always be on your side."
Miller-Uibo, who wrapped the season with wins at both the Diamond League and Continental Cup said, she's humbled by the support The Bahamas has shown her throughout her career so far.
"Everyone has been very supportive of me up to this point, and I'm blessed to have so many people in my corner," said Miller-Uibo.
"It's an honour to be able to go out and represent the country, especially alongside athletes like Steven Gardiner, Donald Thomas and so many others that work hard to perform well for The Bahamas.
"I am so happy today to see so many people gathered to celebrate my accomplishments with me. It's truly an overwhelming experience."
At the ceremony, Miller-Uibo was greeted with a Junkanoo rush out and a number of gifts courtesy of the ministry.