Most loan denials were due to high debt service ratios, underemployment and insufficient time on the job
NASSAU, BAHAMAS — Banks saw a 25 percent increase in loan applications processed over the first half of the year compared to the same period in 2020, according to a Central Bank consumer lending survey.
The results of that survey, which were published yesterday, revealed that approximately 13,744 loan applications were processed in the first half of 2021, a 25.2 percent gain over the first half of 2020.
The majority of those loans, 82.6 percent, were accepted and processed on New Providence.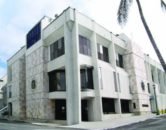 Consumer loan applications represented 87 percent of total loans, 76.3 percent of which were approved. Most loan denials were due to high debt service ratios, underemployment and insufficient time on the job.
The survey also revealed that in the mortgage market, the number of applications received was higher by 61.4 percent when compared with the first half of 2020. Specifically, the commercial mortgages component registered a more than five-fold increase and comprised three percent of total mortgages.
According to the survey, 48.4 percent of mortgage applications were for existing dwellings; 39.8 percent for rehabilitation and additions; and only 11.8 for new constructions.
The Central Bank's Monthly Economic and Financial Developments report for September revealed that non-performing loans (NPLs) contracted by $9.1 million or 1.8 percent to $506.5 million, corresponding with a 17-basis-point softening in the attendant ratio to 9.1 percent — with decreases in NPL rates for consumer loans by 27 basis points to 7.9 percent; commercial loans by 24 basis points to 5.3 percent; and mortgages by 3 basis points to 11.5 percent. 
"An analysis by loan category revealed that the contraction in arrears was led by a falloff in consumer credit arrears by $9.3 million or 3.6 percent to $248.5 million, undergirded by a $7.4 million or 4.3 percent decline in NPLs and a decline in the short-term segment by $1.9 million or 2.2 percent," the report noted.
"Likewise, mortgage arrears moved lower by $2.2 million or 0.5 percent to $457.8 million, as both the non-accrual component and the short-term category lessened by $1.1 million or 0.4 percent and $1.0 million or 0.6 percent respectively.
"Moreover, commercial arrears edged down by $0.2 million or 0.3 percent to $68.9 million, with the $0.6 million or 1.3 percent falloff in NPLs outpacing the $0.4 million or 1.7 percent uptick in short-term arrears."
For the nine-month period, banks wrote off approximately $97.8 million in bad loans and recovered an estimated $22.3 million, the report noted.