NASSAU, BAHAMAS – A recent review by the International Monetary Fund (IMF) has commended the government for several key policy initiatives, including the Fiscal Responsibility Act, 2018, and its strategic plan to create a Disaster Relief Fund.
Following its December visit, which was conducted to review the latest economic developments and to prepare for the April 2019 Article IV Consultation, the IMF published favourable feedback in an interim report on The Bahamas, which highlighted the positive strides made by the Bahamian government.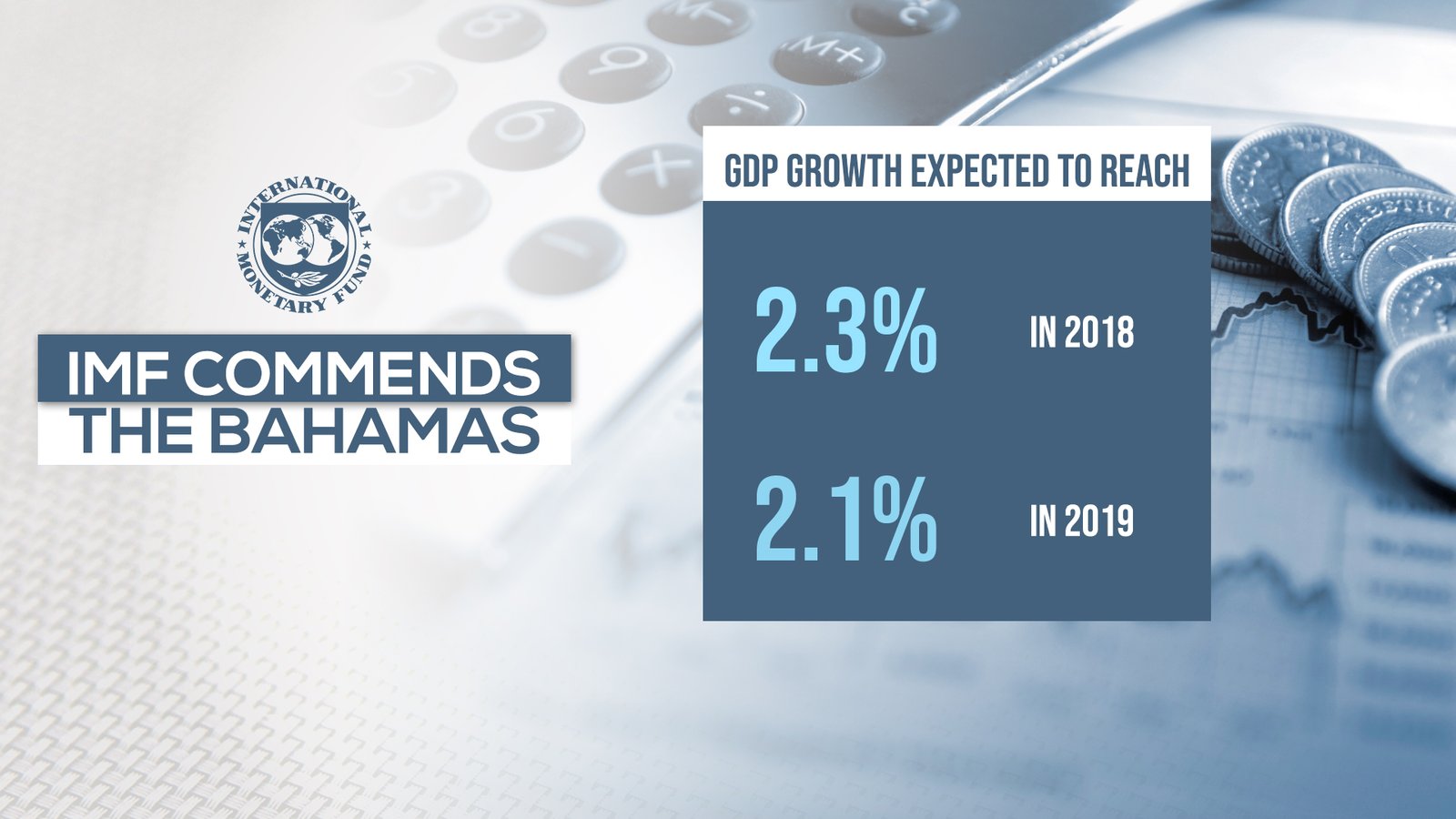 The IMF Mission outlined key economic indicators in its report, which stated that the Bahamian economy continued to recover, with real GDP growth projected to reach 2.3 per cent in 2018 and 2.1 per cent in 2019.
It outlined that the fiscal deficit narrowed from 5.5 per cent of GDP in fiscal year 2017 to an estimated 3.3 per cent in fiscal year 2018.
The IMF Mission said in the budget for fiscal year 2019, the government committed to further fiscal consolidation, targeting an overall deficit of 1.8 per cent of GDP.
The IMP further stated that as of June 2018, the average capital to risk-weighted assets ratio across domestic institutions was 34 per cent, above the regulatory target ratio of 17 per cent.
The Mission also revealed that non-performing loans declined to 9.6 per cent of total loans, from 12.3 per cent a year earlier.
Finance Minister Peter Turnquest said the government plans to stay the course with its fiscal strategy to boost economic growth, strengthen the fiscal balance and increase transparency and government accountability.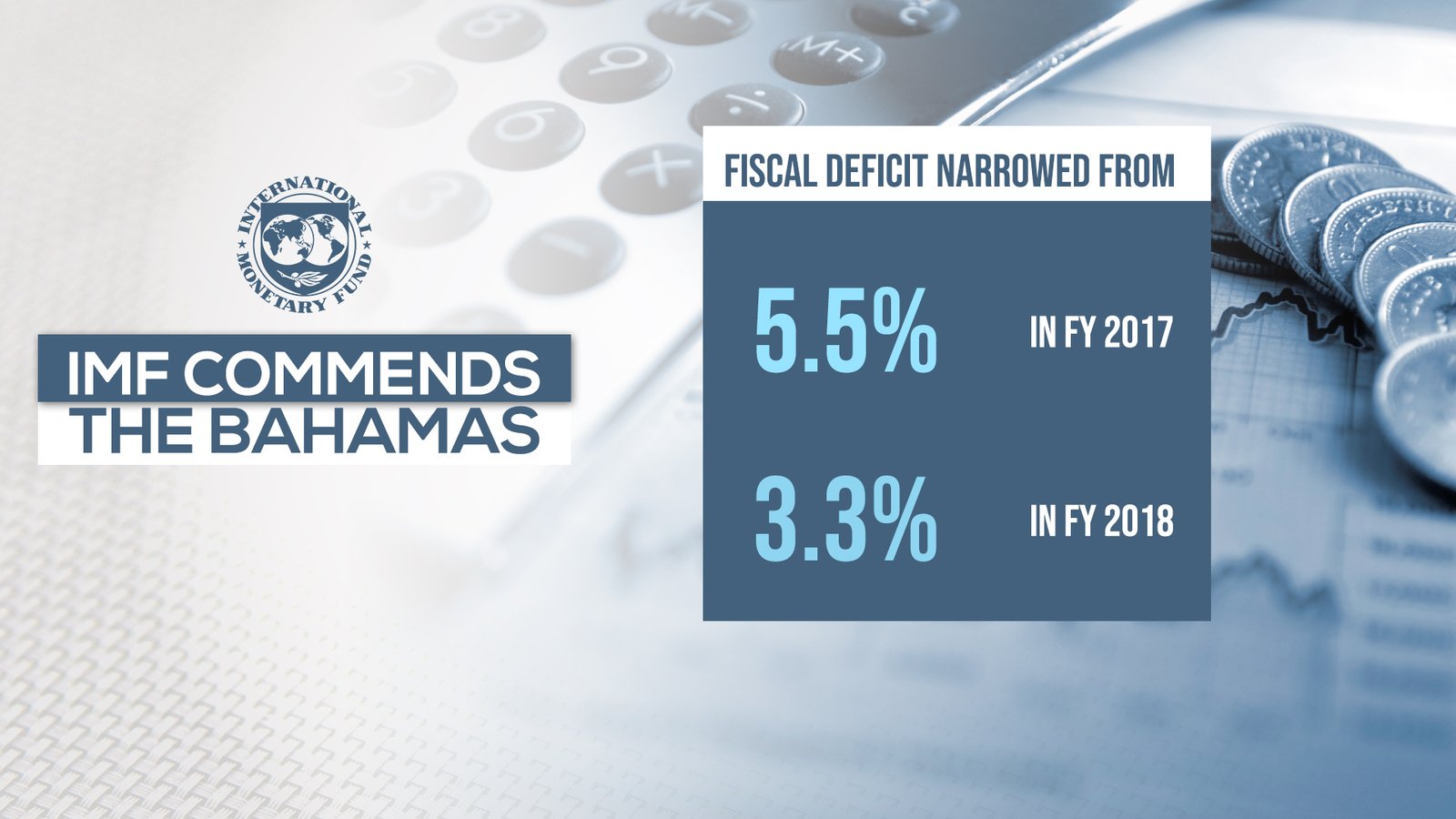 "Our policies are starting to pay a dividend in terms of transforming the way government operates," Turnquest said.
"We are pleased to see that the efforts are being recognized by the IMF and others. However, our economic recovery still is not as buoyant as we would like to see it. We recognize that our policies, which are really groundbreaking in many respects, still need to fully set in.
The Finance Minister continued: "It has not been easy to cut the fiscal deficit by some 37 per cent in one year – down from $661 million to $415 million.
"But, the simple truth is that we have to stay the course as there is a tremendous amount of work left to do to quicken and strengthen the ongoing recovery, and to ensure long-term fiscal stability and economic resilience.
"We take our commitment to balancing the budget very seriously, which means there are still some hard decisions to be made.
"The IMF noted the need for decisive measures to contain expenditure growth in the short and medium term.
"This is something we identified and acted on in the last fiscal year, and we will continue to consider all necessary options as we also recognize that containing our expenditure is critical."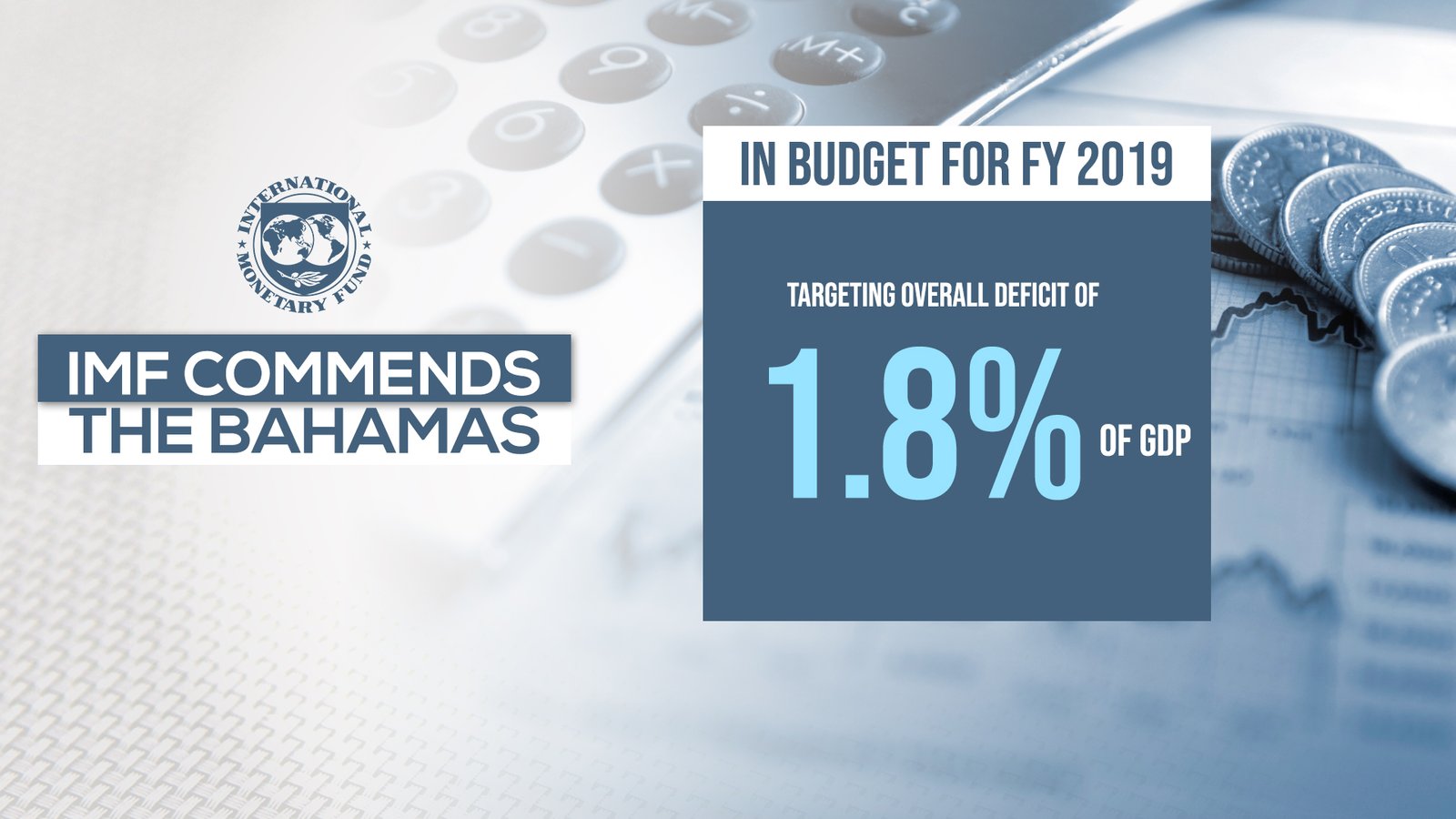 According to the Finance Minister, there are several new modernization initiatives in the pipeline, including important new legislation that is scheduled for the coming few months: Public procurement legislation, public financial management legislation and public debt management legislation.
The government, he said, is also implementing significant reforms to facilitate an ease of doing business, including a simplified business license process, and the establishment of the credit bureau without delay to enhance credit market efficiency and increase credit growth.
"We also anticipate significant improvements around our tax collection, accounting and auditing functions as a result of bolstered staffing and process reform," Turnquest said.  "This will help to reduce revenue leakage, build internal capacity and strengthen compliance opportunities."
Key policy initiatives noted by the IMF Mission also outlined some key policy initiatives which stated that: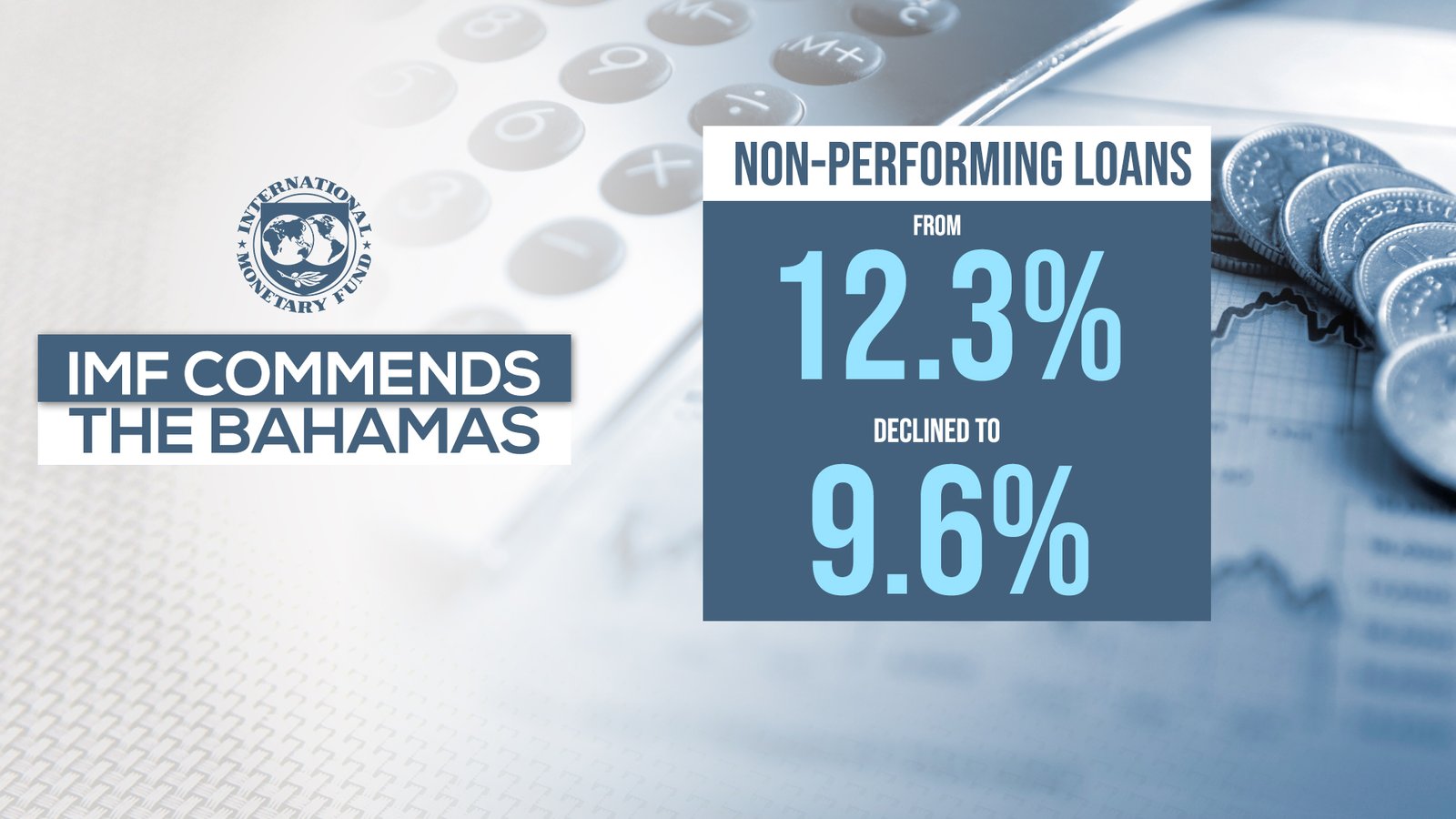 Fiscal Responsibility Law (FRL) is a welcome development that supports the government's efforts to secure fiscal sustainability and put debt on a downward path. Implementation of the FRL framework will also increase transparency and enhance policy credibility.
The government's plan to establish a Disaster Relief Fund as part of a broader strategy for preparedness and risk reduction policies is a welcomed step.
The team welcomed the government's transparent recognition of accumulated arrears and the budgetary provisions to clearing them, as well as the plans to put in place robust expenditure control systems.
The team recognized the role new financial technologies (such as the Central Bank's digital currency) can play in fostering financial inclusion, and concurred that a gradual approach will help mitigate potential risks to the economy.
The mission welcomed the government's firm commitment to a well-regulated international financial and business sector, and recognized the significant steps taken to increase compliance with international standards on Anti-Money Laundering and Combating the Financing of Terrorism.