The family of missing pilot Byron Ferguson, 34, whose plane went down in waters approximately two nautical miles from the airfield at the Lynden Pindling International Airport (LPIA) last Thursday night, has refused to give up hope that the father of two is alive.
"He is an excellent pilot and I am sure he is out there," said Ferguson's wife, Anya Ferguson on Sunday.
Ferguson was flanked by dozens of relatives and friends on Nirvana Beach, a quarter of a mile from where her husband's plane plunged into the sea.
Ferguson's 11-year-old daughter clung to her side and wept as she spoke.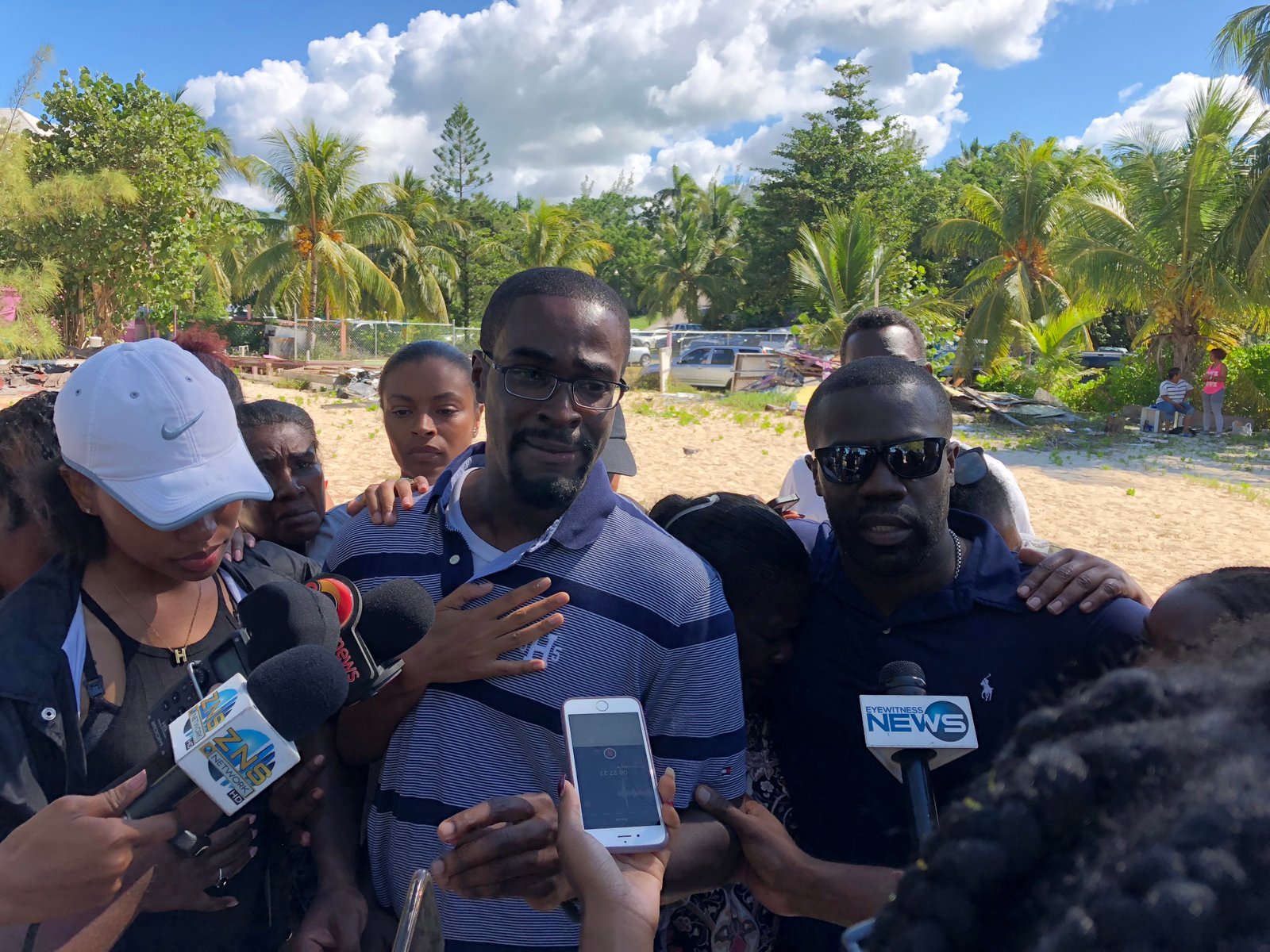 "I am not giving up on my husband and I don't expect anyone out here to give up on him," she said. "He is going to be returned home to us alive and that's my final everything. He is going to be here."
Byron Ferguson is the son of retired veteran ZNS news anchor Agnes Ferguson.
According to authorities, shortly after 9 p.m. last Thursday, Air Traffic Control reported that it had lost radar contact with a six-seater Piper Aztec aircraft after the pilot had reported that the door to the plane had flown open.
The aircraft was en route from West Palm Beach, Florida.
The Police Force and Defence Force with the assistance of the U.S. Coast Guard conducted search and rescue efforts by air and sea on Thursday night and located the aircraft.
The search efforts were suspended around midnight and resumed early Friday morning.
However, when authorities, including Defence Force divers returned to the site, the plane was not in its original position and could not be located.
Yesterday, Ashton Ferguson, Byron's brother, said relatives were praying for the best while "bracing ourselves [with] reality," but he expressed extreme disappointment with the decision to temporarily suspend the search and rescue effort until Friday morning.
"I want to interject that the Commodore of the Defence Force met with the family this morning prior to this [press conference], after we had made contact and agitated with a member of Parliament that we know.
"… But I also understand that he is not the one in charge of this investigation.
"Assistant Commissioner of Police [Leamond] Deleveuax, who is in charge of this investigation, never officially, up to this day, contacted the family," Ferguson claimed.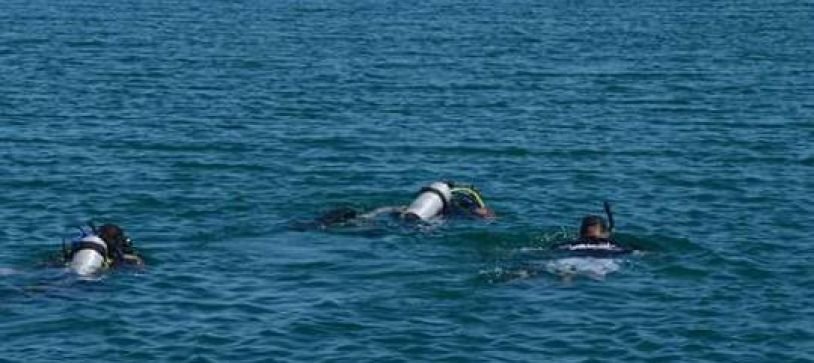 Ferguson said he was advised by the Commodore yesterday that authorities were widening their search for the aircraft.
He said his family, within its own network of resources, would have been able to privately engage divers had it been informed. He said the family will continue to search and has used jet skis, private boats and even a private plane to search for his brother and the downed aircraft.
Ferguson, who had to be consoled by relatives as he struggled to hold back tears, asked, "Do you respond to a plane crash in the water without dive equipment?"
Bjorn Ferguson, another brother, said it was unbelievable that divers were not sent into the water when authorities reportedly still had sight on the aircraft Thursday night.
"I don't know anywhere else in the world where something like that would happen," he said, as his mother, gripped with emotion, buried her head in his chest.
"That's just insane that this day – 2018 in The Bahamas – a plane crashes and you have no divers available until the next morning at light when you had a clear indication of where the plane was.
"Furthermore, you come back the next morning and you don't know where the plane is?
"So, from the time you discovered it, you didn't mark it; you didn't track it; the only thing you can say is well, the current may have carried it?"
Authorities said on Thursday night that search and rescue efforts were being temporarily suspended to "protect the safety of the persons who are conducting the search".
Bjorn Ferguson added, "We come from a community with a lot of boaters and divers so we rallied around our community. Byron is known. I mean his circle of friends [is large]; all the pilot community. We had pilots from Florida who came. I can tell you Byron flew internationally.
"He had good contacts and we reached out to them and they brought their private assets, and that's what we were doing."
Runway lighting
Bjorn Ferguson said he also understands that his brother passed three airports on his way to New Providence.
"He had to pass three runways: Chub Cay, Great Harbour Cay and San Andros to make it here on one engine; trying to get this plane here to LPIA on one engine," he claimed.
Kendall Dorsett Jr., the operations investigator for the Air Accident Investigation Department (AAID), confirmed yesterday that those runways are not approved for night operations.
"Normally, they would not be lit at night," he said.
Asked whether Air Traffic Control could have had the lights turned on at one of these runways and rerouted the pilot given the difficulties he was experiencing, Dorsett said, "You're talking about the kind of situation where persons aren't at the airport after sunset, so you're talking about having someone dispatched there to turn on the lights in time for the pilot.
"When you are dealing with mere minutes that wouldn't really be an option."
Asked if incidents like these prompt further consideration to having those runways lit at all times, Dorsett said that is something Civil Aviation authorities would have to address.
Byron Ferguson, who works for an airline based in Johannesburg, was scheduled to travel to South Africa with family members, including his father, who celebrated a birthday yesterday.
Relatives said they will not give up the search until there is some conclusion.
"We are confident in Byron's ability and the actions he took up until the plane crash," said Bjorn Ferguson. "This was obviously a controlled landing. He knew he was losing altitude. He knew he could not make it to LPIA. He told his friend to track him; he was going to ditch this plane here.
"Byron was flying from 14-years-old. He flies in Africa, so I am confident in his ability, and we are just praying. We don't want to lose hope."
Ashton Ferguson added, however, "At the same time I don't want my brother suffering."