National Security Minister Marvin Dames declared yesterday that the government will not cover up for law enforcement officers who abuse their authority and assured the public that authorities will investigate each instance of alleged police brutality.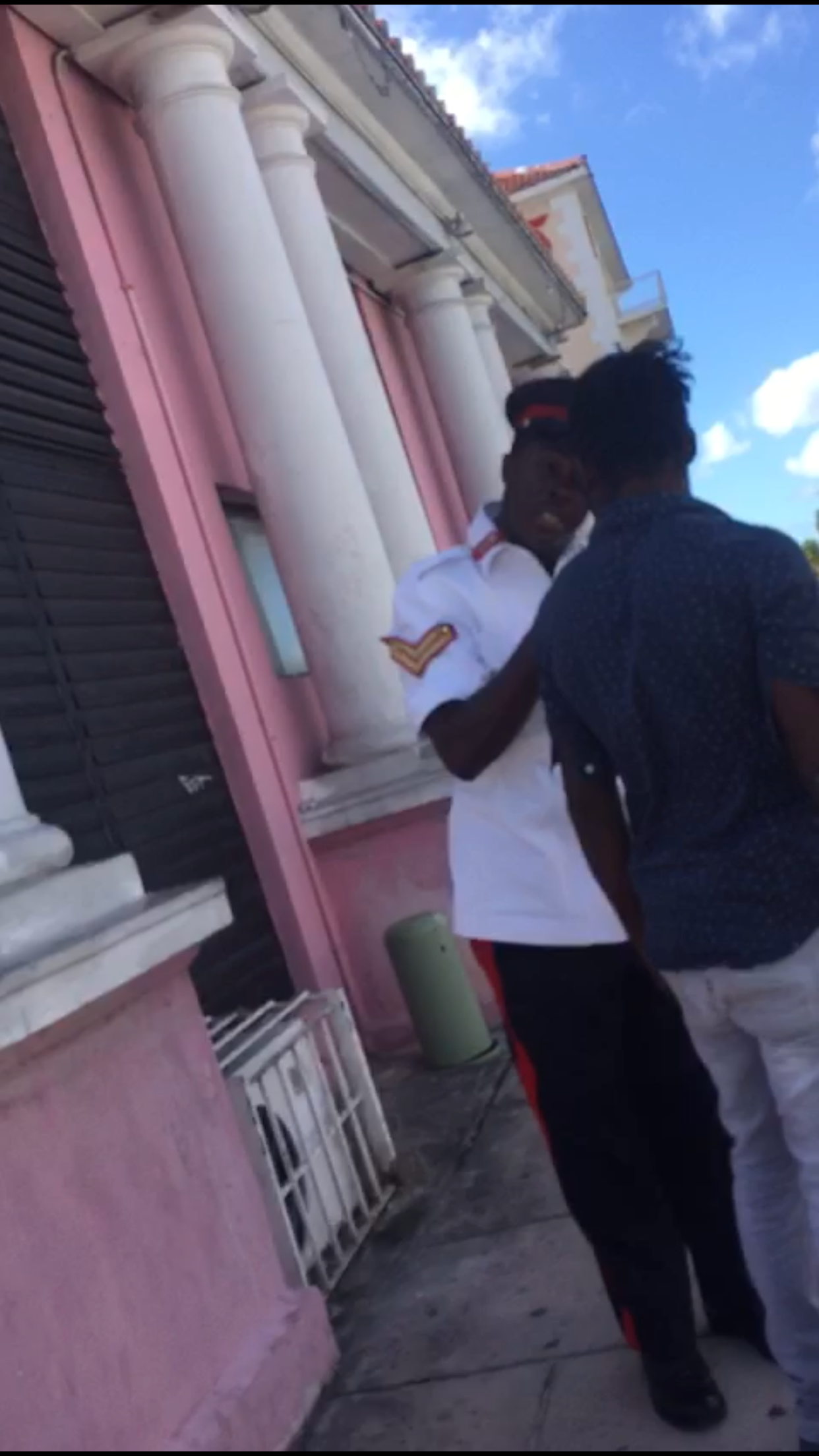 A recent viral video of a police officer slapping a man who claimed to be a tourist has thrown the Royal Bahamas Police Force back under the spotlight.
Assistant Commissioner Stephen Dean said Saturday that an investigation into the incident had been launched by the RBPF's Complaints and Corruption Unit.
In January, a video went viral of a police officer aggressively arresting a man in downtown Nassau.
In that incident, an officer held the man by his throat and slapped him following a brief struggle.
At the time, Dames said that matter was being investigated.
Asked what assurances the public has that all alleged abuse incidents have been or will be investigated, Dames said, "They better be. We're not in the business of covering up for officers who abuse their authority, if that's answering your point.
"Certainly, at some point the [police] commissioner will have to account to me as well as the people of this country, the action taken in relation to these matters.
"I hasten to say this, without speaking directly to any investigations that are currently going on because I don't want to in any way prejudice any these matters, but officers too when they are involved in matters want to see closure. There is nothing like a matter hanging over an officer's head."
Dames said everything related to that officer's employment becomes affected, including promotion.
Asked whether the officer in most recent video had been suspended pending the outcome of the investigation, Dames said he was unaware and deferred to Acting Commissioner of Police Emrick Seymour.
Purported video of the incident made the rounds of social media on Saturday. The minute-long video opens with a police officer asking a man, who was sitting down on an air conditioning unit in the downtown area, to provide identification.
The officer informs the man that he is loitering. The man, whose response was inaudible, handed the officer what appeared to be a passport, which the officer reviews for a short while before returning.
The man appears to grab the passport out of the officer's hand, prompting the officer to slap him.
"Don't (expletive) with me," the officer shouts, closing the distance between himself and the man.
The officer continues, "Don't play with me. Don't play with me. I don't play. Go that way."
At one point, he shoves the man who repeatedly asks, "Why did you do that?"
According to the Dames, the government will soon issue requests for proposals for body cameras, which he said will aid the RBPF and the public in many ways, especially as it relates top accountability.
The RBPF began testing body cameras in late 2017, according to officials.