Up and coming leaders from throughout the region were fired-up at a high-energy opening ceremony kick-starting a grand hiking expedition set to take Caribbean nationals from seven countries to Cat Island.
Excitement bubbled over at SuperClubs Breezes on Sunday, July 29, at the official start of the 39th annual Caribbean Award Sub Regional Council (CASC) Adventurous Journey, which is a challenging adventure with a purpose. Participants hope to qualify for Silver, or Gold Award from the London-based Duke of Edinburgh's (DofE) International Award, the world's leading youth achievement programme.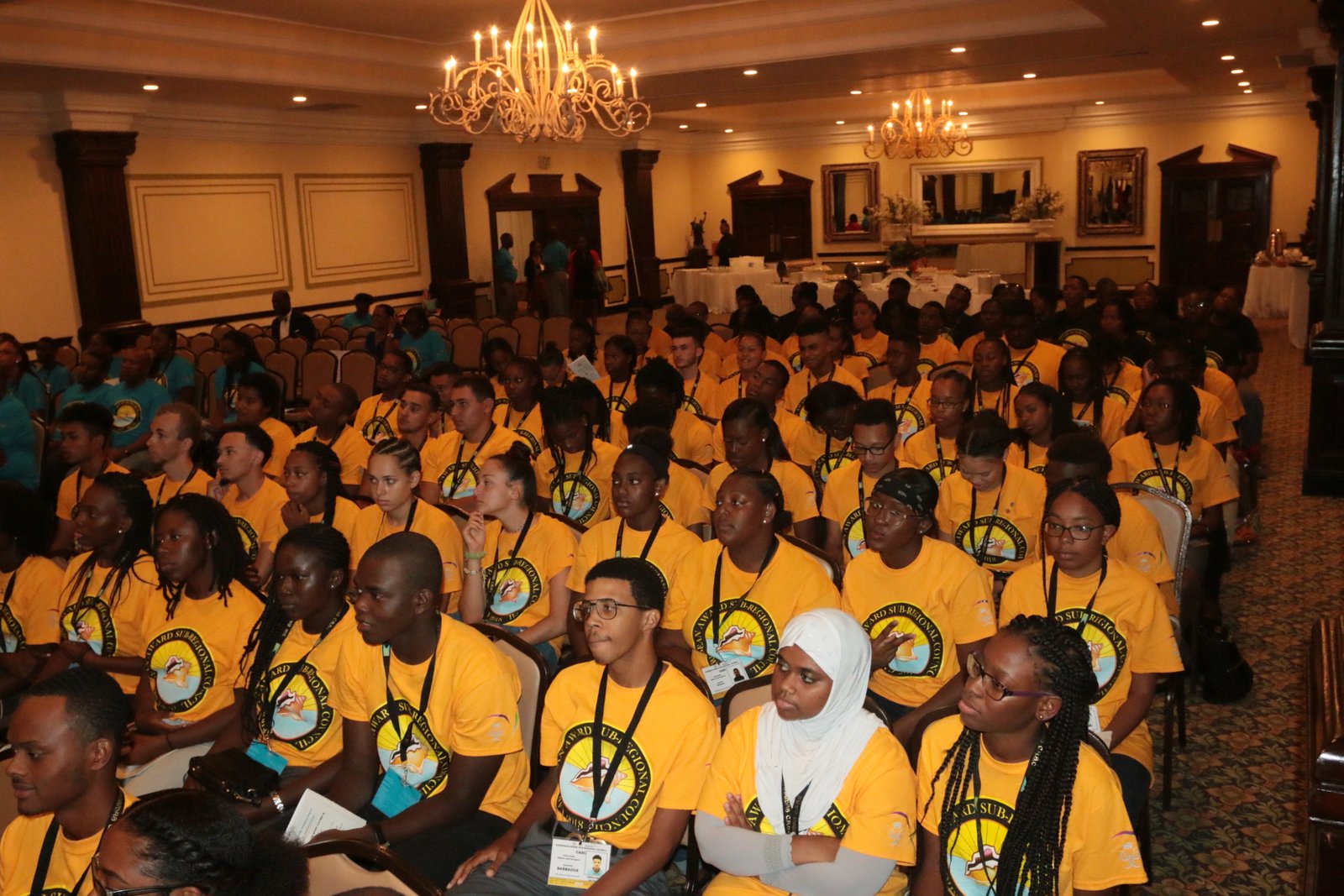 The Governor General's Youth Award (GGYA) is hosting the two-week event under the theme "Rakers and Scrapers.
"This has been a tremendous experience," said Archdeacon James Palacious, who in February assumed the chairmanship of GGYA's Management Council, the body responsible for the day-to-day operations of the programme.
"I was uncertain as to what to expect but I'm just overjoyed with all the exuberance, the enthusiasm of the young people. When you see how they've been bonding, how they have created friendships, cooperating with each other, this provides a template as to how Caribbean people and ultimately Caribbean governments could cooperate for the common good."
In an entertaining display of culture and talent, participants from Trinidad & Tobago, Bermuda and The Bahamas' wowed the crowd with presentations in spoken word, dance and song.
A Junkanoo rush-out capped off the evening of cultural diversity, which hyped up attendees from start to finished, surrounding CASC with a buzz Award operators hope, will carry participants throughout a grueling four-day/three-night journey.  That trip will see the youths transported by mail boat to Cat Island where they will traverse largely under-developed terrain, cross sandy beaches and scrabble up Mount Alvernia, The Bahamas highest peak.
Although undeniably exuberant, CASC's opening ceremony was sentimental for two, Denise Mortimer, GGYA's national director and Jack Thompson, immediate past president of GGYA's management council.
Having served as national director for 27 years, this is the fourth time The Bahamas has hosted CASC under Mortimer's watch.
"It is a bittersweet experience, but we have trained the young people to stage CASC and I know it will proceed at the highest of standards even after I'm gone," said Mortimer, who officially retires next year.
"Through this gathering our youths are being exposed to many different cultures. They are learning that their counterparts through the region share similar aspirations and goals. The Award programme is so important in these countries because it brings young people together, positively impacting their lives."
Presently, there are 1.3 million youths engaged in the Award programme, which is operating in 130 countries and territories across the globe encouraging young people to learn new skills, get physically active, volunteer within their communities and discover a sense of adventure outside the classroom.
It is the national youth development programme of approximately 20 countries and in 50 other nations, it is incorporated into the national youth policy, according to David Clark, director of the Americas Region.
"CASC has grown over the years, but we still have a lot of work to do in terms of its development," he told scores in attendance. "We would like every young person to have the opportunity to be here. We can only do that with your support, the support of people who have passed through."
About 5,000 youths have taken part in CASC over the past 39 years. The director would like those persons to agitate for change creating a groundswell in the number of participants in the Duke of Edinburgh's Award.
"We should have people able to influence the policy makers and people who make the strategy for youth engagement in Caribbean countries," he said. "It is up to you, the people of CASC to continue that process.
Through the DofE's digital platform, at the end of participants' engagement in the programme they are able to print a transcript of their non-formal education activities.
"This programme is in my view, the premier youth programme of the Commonwealth of The Bahamas," said Jack Thompson, immediate past president of GGYA's management council.
At Sunday's event he was presented with an award honoring his contributions to the organization throughout the years. Thompson, who commenced his chairmanship in 2012, provided important leadership, presiding over the programme during a pivotal re-licensing exercise in 2013.
He has served as treasurer, vice chair and chair of the management council until he relinquished the latter to Archdeacon Palacious.
"I wish to take this opportunity to pledge to assist in the furtherance of this programme in any way possible. You have my full support," he said in accepting his token of appreciation.
"The fellowship, the comradery, lessons learnt and the lifelong friendship, this should be a national programme."
__
This article was written by Precision Media.