With the World Junior Judo Championships set to begin on Wednesday, members of the Bahamas Judo Federation (BJF) have intensified practice sessions over the past few weeks, with the hope of having a strong showing at the international competition.
The World Junior Judo Championships will be staged October 17-21 at the Imperial Ballroom of the Atlantis Resort on Paradise Island. Currently, there are 511 athletes from 81 countries registered to compete at the event.
Participating Bahamian athletes are training 2-3 times each day, and residing in the BJF's living quarters to ensure they are prompt for each session.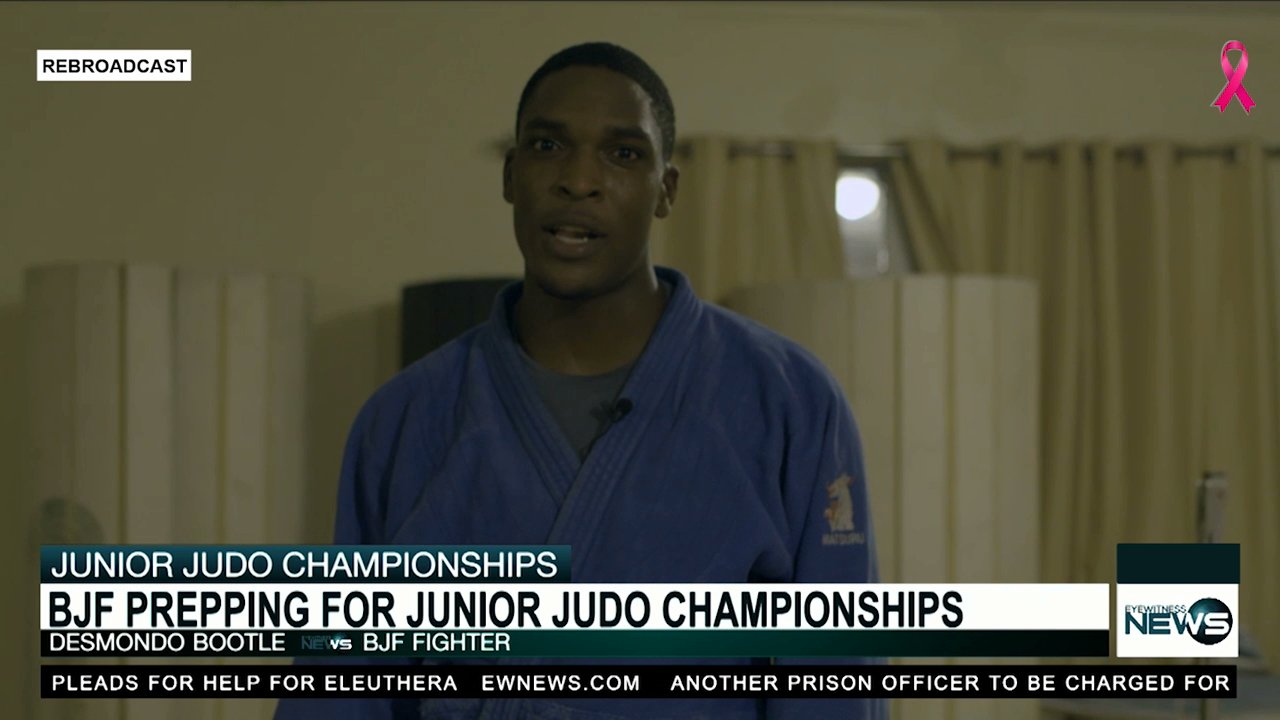 This week, Eyewitness News Sports sat in on an early morning practice to get a closer look at how the team is preparing for the upcoming competition.
"Getting up at 5:00 a.m. every morning has been difficult, to say the least, but it's what we have to do in order to get where we need to be," said fighter Deon Pugh.
"Although this takes a lot of hard work, there are also a lot of benefits to competing. Travelling, added discipline, and chances to interact with people from all over the world are just a few."
Desmondo Bootle, who competes in the 81-kilogram (kg) division, is looking forward to competing in front of the home crowd in a major event.
"Representing the country is something I take great pride in," Bootle said. "It's a feeling of honour, knowing how hard you worked to get somewhere and you perform well.
"Our training has been very strict over the course of the past few months. Judo is a spot centred on discipline, and that's what the coaches have been trying to drive home as we prepare to go up against elite competition."
Team Bahamas coach D'Arcy Rahming added: "The preparations have been going splendidly as we continue to ready our athletes to take on some of the best athletes in the world. We know we are on the right track. We have already beaten a lot of top black belts that are coming down for the trip, so we are confident in our preparations.
"In order for these guys to win at the next level, we have to keep them solely focused on Judo. So, we arranged for the house we stay in because we need them to lock in. We have been training very hard, and what's special about these guys is that they are the best that we have ever trained.
"We are expecting a few medals this go around, but this same team will now carry us into 2020 and 2024. With the right draw and the right crowd behind them, they are guaranteed to medal."
The female team members are Jasmine Russell (U44kg), Mya Beneby (U57kg), Raven Pennerman (U70kg), Breanna Major (U70kg) and Sasha Lightbourne (U78+).
The male team members are Jevon Bethel (U60kg), Davante Sweeting (U66kg), Desmond Bootle (U66kg), Andrew Munnings (U73kg), Desmond Bootle (U73kg), Lyle Sherman (U81kg), Desmondo Bootle (U81kg), Daleon Sweeting (U90kg) and Larry Marshall (U100kg).
Coaching the team are D'Arcy Rahming Jr., Oneysi Pons, D'Arcy Rahming, Liber Estrada, Lidisy Perez, Omri Kelly, D'Arcy Rahming and Rhadi Ferguson.