Phase 2 will be diagnostic review and action plan
NASSAU, BAHAMAS —  An education recovery task force has been established and will have just 14 days to track down some 8,000 students who were inactive on the virtual learning platform throughout the COVID-19 pandemic, according to Minister of Education Glenys Hanna-Martin.
Hanna-Martin's comments came as schools reopen fully virtual for the New Year, with the expected hybrid model postponed for two weeks due to the recent spike in COVID-19 cases.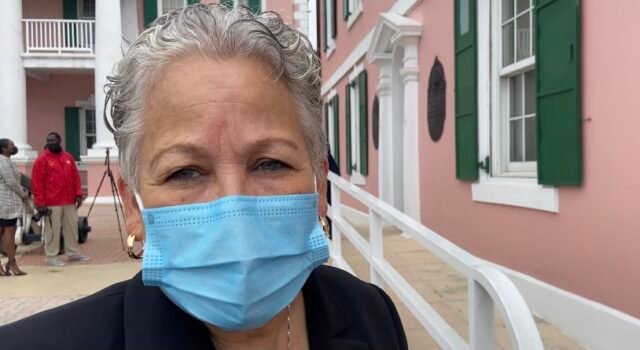 She insisted that the task force is a multiagency public-private sector, who started their efforts on Monday with a walkabout in the Kemp Road area which was to raise awareness.
"This task force which will meet again tomorrow will look nationwide as to where there is a situation or phenomenon of children not attending school, some of them for as much as two years," Hanna-Martin said. 
"It's a two-phased effort. Firstly we are going to find them. We have committed to finding every child wherever they are…We are going into the communities, we will find these children through telephone calls and direct contact." 
She noted that the second phase will be a diagnostic review of the student to understand the extent of the impact of them being out of school.
"We will devise acceleration programs so that these children in the shortest possible time can reestablish their positioning age-appropriate of where they should be educationally wise," Hanna-Martin said.
The education minister said today's meeting with the task force will be to design specific strategies to find these students within 14-days and to put in place goals and an action plan once they have been found.
"We don't know the reasons why every child has been out of school," she added.
"One situation may require different interventions. There may be more expanded issues. We will be in the business now of just trying to understand fully what's happening to that child and see how that child can be supported in being reintegrated into an education program".