NASSAU, BAHAMAS – A number of Bahamian collegiate and elite track and field athletes competed in various meets around the world this weekend. 
Oral Roberts University (ORU) sophomore Sasha Wells broke her own school record in the 60-meter (m) hurdles, crossing the line at the 4th Annual Indoor Gorilla Classic in 8.48 seconds to win the event.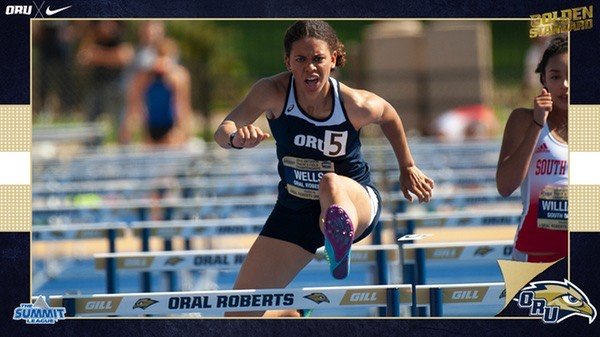 Wells set the record in the preliminary race (8.51 seconds) before passing the mark in the finals to take the individual title.
At the same meet, Wells' teammate Bradley Dormeus put together a third-place finish in the men's 400m in 47.55 seconds.
At the Tyson Invitational in Fayetteville, Arkansas, Doneisha Anderson was part of the University of Florida's women's 4x400m relay team that posted the nation's fifth-fastest time, crossing in 3:31.64. The time also makes them the No. 8-ranked team on the school's All-Time Top 10.
Washington State University (WSU) freshman Charisma Taylor broke her school's indoor freshman record in the women's 60-meter (m) hurdles on Saturday. She finished in 8.63 seconds, the fifth fastest time of the preliminary rounds. However, she didn't compete in the event final. 
Competing at the Howie Ryan Invitational, Alexis Gray won both the women's 60 and 200m in 7.48 and 24.08 seconds respectively. 
And representing Stubbs Management at the Texas Tech Shootout, Pedrya Seymour took the women's 60m hurdles in 8.16 seconds.
On the field, Indiana University sophomore Jules Etienne won the men's high jump at the Tyson Invitational. He cleared a height of 2.15m. 
And at the IFAM Indoor meet in Ghent, Belgium, Jamal Wilson won the men's high jump with a leap of 2.20m.