Imagine spending thousands to earn a college degree, whether locally or overseas, and you are unable to secure employment. While this happens far too often, and the perception exists that you must "know someone" before you are hired in The Bahamas, the Department of Statistics said the youth unemployment rate from November 2016 to May 2017 has dropped slightly from 25.1 per cent to 20 per cent.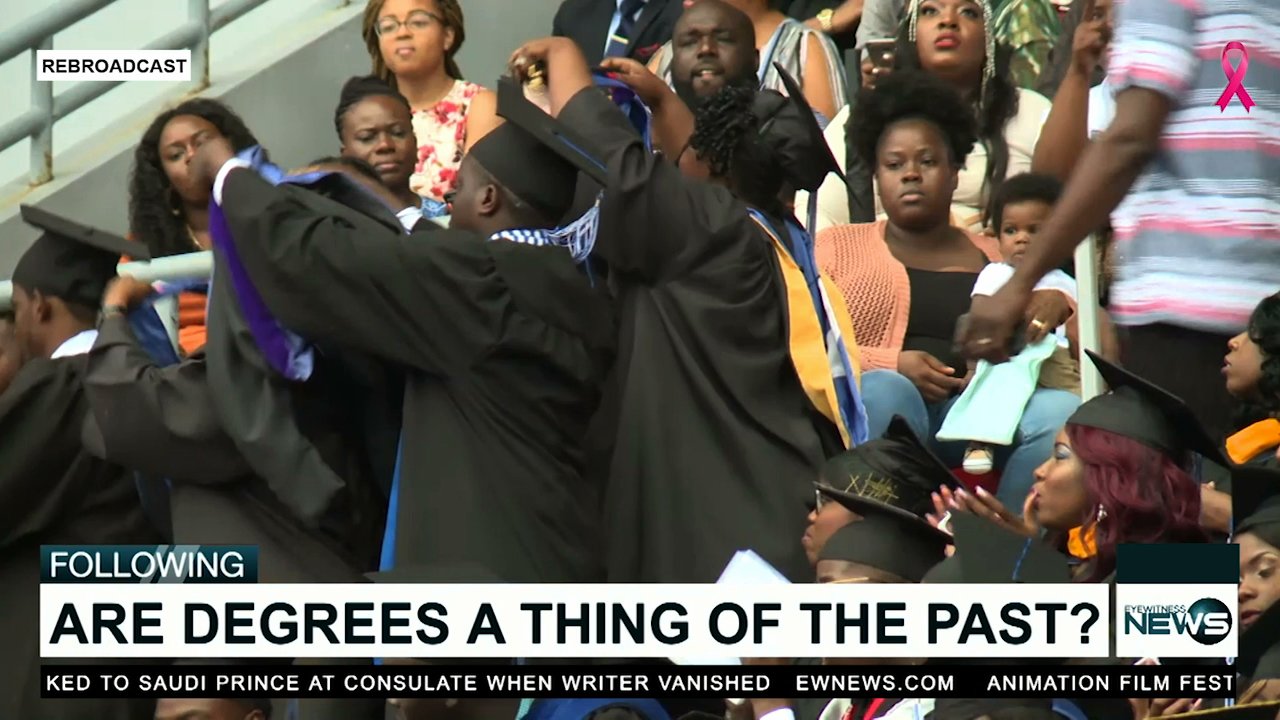 Classifying youth as persons between the age of 15 to 24, officials say that unemployment for this group remains considerably higher than any other age group, but despite these claims,  a number of college graduates feel otherwise as they are still unable to find jobs in their area of training.
On the flip side, there are a number of Bahamians who feel as though degrees are only necessary for careers like doctors and lawyers, while others feel as though the traditional act of obtaining a degree is still very important.
In 2013 the Department of Statistics recorded that the mean annual earnings of an individual with passes in the Bahamas General Certificate of Secondary Education (BGCSE)  is $22,500, compared to a person with an Associate degree cashing in at $32,600 annually, and a person with a Bachelor's degree earning $46,000. However, there are persons with no degrees at all who make the same or more money annually.
This lead Eyewitness News Online to ask if degrees determine the overall success of a person? We put this question to a number of university graduates who were also forced to become entrepreneurs because of the existing economic situation in The Bahamas and the inability to secure employment.
"I've heard too many success stories where people barely finished high school, so imagine a degree. Obviously having a university degree does not equate to success. It's based more on your drive, goals and ambition," said Sonovia Burrows, a CEO of Little Lady Diaries and a university graduate.
Eyewitness News also asked whether having a University graduate in the workplace would trump experience, of which Burrows referred to this statement as a "catch 22 situation" and a "double standard.
Burrows said that business owners mandate that you must have a degree, but they also seek experience.
"However, if businesses are not hiring you while you are working toward your degree, how are you supposed to gain experience?" Burrows asked.
While the debate continues on whether or not degrees are relevant in an ever-changing global dynamic there are those who hold fast to the fact that furthering your education makes the difference.