NASSAU, BAHAMAS – The University of The Bahamas (UB) has announced three top appointments at the institution that came into effect on Tuesday, September 1.
According to a statement, Dr Maria Woodside-Oriakhi has been appointed as Vice President of Academic Affairs; Ingrid Culmer as Vice President of Finance and Business Enterprise; and Vernice Williams as Acting Vice President and Chief Information Officer (CIO).
Woodside-Oriakhi has been serving as Acting VP of Academic Affairs since October 2019, and has over 20 years of experience in higher education.
"As the chief academic administrative officer of the University, Dr. Woodside-Oriakhi will work closely with the President, advising on academic matters related to faculty, staff and student development, collaborating with academic deans, and working with the Academic Senate to advance the academic agenda of the institution," the statement read.
Woodside-Oriakhi has responsibility for leading the assessment and preparation of academic programmes and services for accreditation review.
She also has oversight for monitoring the implementation of undergraduate strategic goals affecting teaching, learning, research and service and preparing and monitoring the budget, expenditure and fiscal policies for Academic Affairs.
Culmer brings to the position more than 30 years of public accounting and private enterprise financial management experience, UB stated.
As VP of Finance and Business Enterprise, she has oversight for the development and implementation of financial systems, and the coordination and monitoring of the operating budget, advising the president and senior administration on financial management, financial and treasury accounting records, core systems and ancillary services.
She is also responsible for ensuring that UB's financial operations are administered in accordance with institutional policies, regulatory requirements and International Financial Reporting Standards.
According to the statement, Culmer served previously as Acting VP of Finance and Business Enterprise and the Financial Controller at UB.
In the latter role, she was responsible for managing all accounting operations, preparing budgets, collecting, analyzing, and consolidating financial data, preparing and publishing timely financial statements and coordinating the reporting of regulatory reporting.
For her part, Williams is the former Director of Information Technology.
"Mrs. Williams has diligently served the institution for more than three decades in various information technology positions, most recently providing critical project management support for the University's transition to the Banner and Elevate systems," the statement read.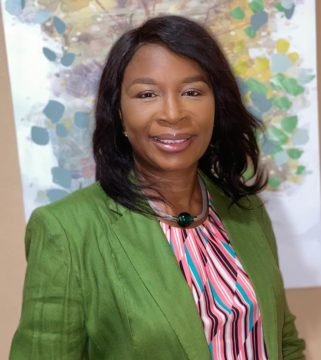 "As the Acting CIO, she will provide the vision, planning, strategic direction, technical leadership and operation management of the University's information technology operations, as well as media facilities and services. She will also review and establish operating policies and procedures; develop plans for business continuity, disaster recovery, contract services for information technology operations; and implement enhancements where necessary."
In this new capacity, Williams will serve on the President's Cabinet, Administrative Council, to assist with overall strategic and operational planning and manage the technical staff responsible for systems maintenance and upgrades, data security, load management, and virtualized services.
The statement added: "Over the years, (Williams) progressed through the ranks of the institution, serving as Computer Operator, Senior Computer Operator/Lab Supervisor, Operations Supervisor, and Assistant Director. An advocate for lifelong learning, she has also taught computer applications and computer literacy for Continuing Education and Extension Services."