Alpha and iota variants confirmed in The Bahamas
PAHO director: Countries with higher rates of vaccination reporting sharp decreases in cases
WASHINGTON, DC — Pan American Health Organization (PAHO) Director Carissa F Etienne reported that the Americas' year-old COVID-19 Genomic Surveillance Regional Network "keeps a close eye" on the emergence and spread of SARS-CoV-2 variants throughout the region.
"The network has been instrumental in monitoring the virus's spread within border regions and among travelers, who are often the first to introduce variants into a country," Etienne said during her weekly media briefing.
So far, 47 countries and territories in the Americas have detected at least one "variant of concern" and 11 have detected all four of them — alpha, beta, gamma and delta.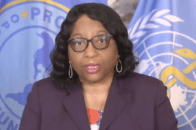 PAHO confirmed the alpha and iota variants have been found in samples from The Bahamas, although it did not specify further information on those samples.
The Bahamas government had sent samples abroad earlier this year to determine exactly which variants are present in the country, however, the results have not returned to date.
Etienne explained that the Regional Genomic Surveillance Network started as a handful of public health labs in 2020, including the regional sequencing labs Fundação Oswaldo Cruz/FIOCRUZ — Brazil and Instituto de Salud Pública de Chile (ISPCH), which carry out sequencing for countries without local capacity.
The network has grown to include 24 labs in total, among them four additional reference laboratories — Mexico's Institute of Epidemiological Diagnostics and Reference (INDRE), the US Centers for Disease Control (CDC), the University of West Indies (UWI) in Trinidad and Tobago and the Gorgas Institute in Panama.
Epidemiological divide
Etienne also stressed that lack of vaccine access is creating an epidemiological divide.
"More and more, disease trends are showing a region divided by vaccine access," Etienne said.
"In countries with adequate vaccine supply, infections are decreasing; in places where vaccine coverage is still low, in those countries, infections remain high."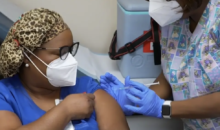 She pointed out that South American countries with higher rates of vaccinations are reporting sharp decreases in cases; and that cases are decreasing across Canada and most of the United States.
But in Latin America and the Caribbean overall, only 15 percent of the population has been fully vaccinated, and some countries, including Honduras and Haiti, have yet to reach one percent, she said.
"These trends illustrate how COVID-19 remains entrenched within our region, particularly in countries with low vaccination coverage," Etienne said.
She reiterated that public health measures, such as physical distancing, wearing masks, and avoiding crowds — as well as infection control through testing, contact tracing, quarantining and isolation — remain vital.