NASSAU, BAHAMAS – Due to political unrest and violence in Port-au-Prince, Haiti, the Government said it has temporarily ceased all deportations to that impoverished country.
A statement released Saturday from the Office of the Prime Minister outlined that the decision follows the temporary closure of The Bahamas Embassy in Port-au-Prince and the recall of all diplomatic and consular staff.
"In anticipation of a potential increase of illegal migration from Haiti, Bahamian security forces have been placed on high alert," the statement read.
As a protective measure, the Government said it is also preparing a temporary detention centre in Matthew Town, Inagua, which will be staffed with personnel from relevant ministries and government agencies, as to deal with any resultant eventualities.
"Officials will continue to closely monitor the situation in Haiti," the government's statement concluded.
Meanwhile, as unrest continues in Haiti, the Royal Bahamas Defence Force (RBDF)  on Sunday apprehended a Haitian sloop approximately 10 nautical miles west of Hawksbill Cay in the Exuma chain with 64 undocumented Haitian nationals onboard.
The undocumented migrants will be transported to Nassau where they will be handed over to Police and Immigration officials for further processing, the RBDF said.
The RBDF said Sunday's apprehension was the result of a coordinated effort between the Defence and Police Forces, OPBAT  (Operation Bahamas Turks and Caicos) and the United States Coast Guard with the assistance of concerned citizens.
With news of the crisis in Haiti intensifying,  the Defence Force also noted that it is on the lookout for illicit smuggling activities in the southern Bahamas, in the event there is an influx of undocumented migrants from Haiti.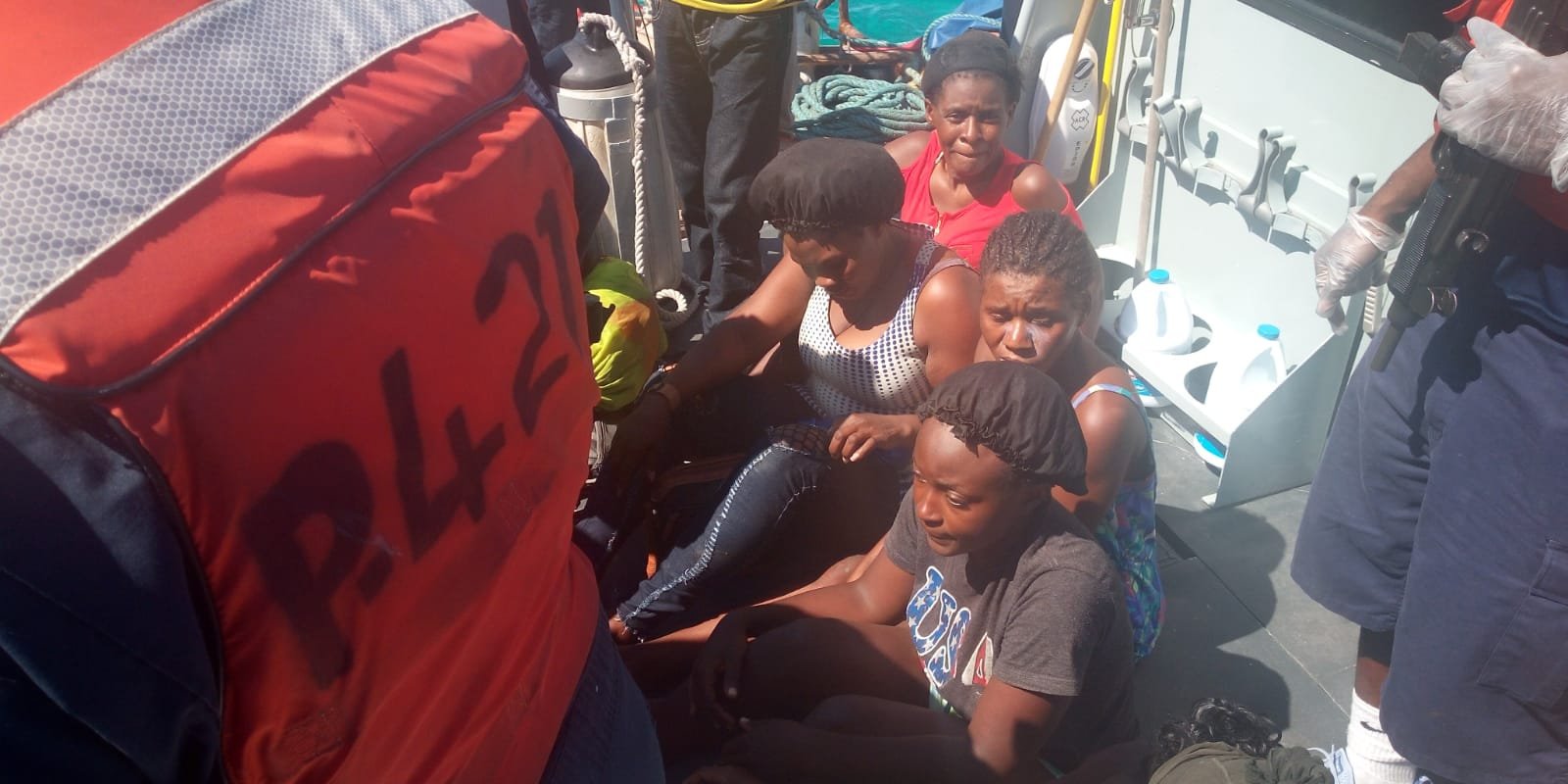 "A temporary holding facility will also be set up by the Bahamas National Emergency Management Agency in conjunction with The Bahamas Immigration Department and the Royal Bahamas Defence in the southern Bahamas in the event of an increase," the RBDF said.
The RBDF said it is also collaborating with local Immigration officials, the United States Coast Guard, as well as with OPBAT to further strengthen border security in the southern Bahamas.
Thus far, the Defence Force has apprehended or assisted in apprehending a total of 207 Haitian nationals for the year. This number excludes the 31 bodies recovered from the waters off Abaco after their 40-foot conventional yacht struck a reef and sank on Saturday 2 February. Investigations by Police and Immigration officials into this smuggling incident are still ongoing.
Last year, the Defence apprehended or assisted in apprehending 1,172 Haitians.